Title Anounced: Parrellel Creation
We are proud to anounce a new title: Parrellel Creation —Details and more info— Platforms:PC and Mac Platform Framework: Steam (ONLY) Engine: Unknown Team: Unkown —Premice— It is a 2D or 3D MMO sandbox voxel survival game. Meaning, if you walked far enough, you're gonna meat people. Besides friends, you can only talk to people within 1 mile, so you're...
To Montego Bay!!
I will be in Montego Bay, Jamaica for 10 days, starting Monday, August 20th. I will have my computer, but Internet access is not guarenteed. I will try to get a substitute computer to run the servers, but still, I'm not sure. More details will come.
You can now donate!
I set up my Paypal acount so you can donate!! Guess what? You get prizes!!!! :D Check out the donate page!
skin
http://www.minecraftskins.com/skin/22691/anthonys-skin/ for my friend anthony
Los Updatos
My upper respitory infection/ sinus infection is almost gone.Beat portal 2 for like the 20th time… still fun. Working on source mods and mapping in the source engine. Made a minecraft world (creative),  still a WIP. That's gonna be a suprise…
I'm Sick
I've been out of school since Tuesday and I'll be out tomorrow.I went to the doctor's and found out I got an upper respitory infection.It's a fancy name for a reallyyyyy baddd cold!! I'd rather go to school….
Holiday Stuff
I DO celebrate Christmas because my mom's side is Christian.Though, my dad's side is jewish.I'm not jewish because my mom's side hasto be jewish for me to be jewish.But I do celebrate Hannukah.But instead of getting 1 gift a day for eight days, we do it on one day: tommorrow.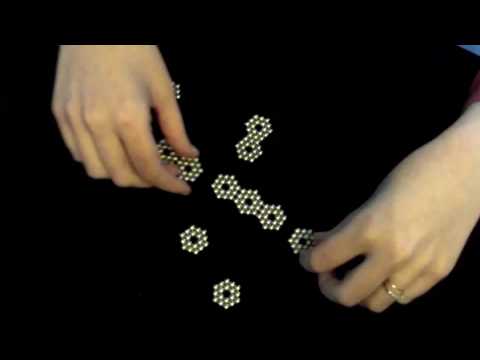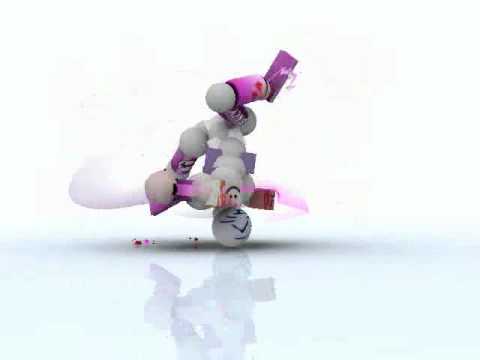 Watch
Awesome
31%
uggh this is takaing foreeeeeeeeeeeever
No timelapse
wasnt working
1000 total upload views
Recently, I just got 1,000 total upload views on youtube. For that, I'm making a new video. It's of me making a breakout type game. I just did it and recorded it. It's rendering as I type this very sentence. I'll upload two versions: 1. Normal Speed 2. Time Lapse It should be finished by 11:30 tonight (EST). It's rendering at 74.7% now.
Software Review
It's called Eclipse (no, not the java one). You can make MMORPG's with custom sounds, sprites, and more! (yeah, it's hard as heck to get but you) Use "Visual Basic 6.0" to scrip your own NPC's and shops and items, too!
New Blog: Blox Plox
Here's a blog meant just for Blox Plox!
Blox Plox Update
Recently, I stopped production of Blox Plox. I thought no one would play it. Though, now, I think I'll resume production. I've also just entered Beta version 3.3. Here's the info page: Blox Plox Beta V3.3 Blox Plox is a game like Terraria or Minecraft You can place and remove blocks.You mostly walk aound (or fly through) your blocky world. Controls: -Right cick to remove...
Garry's Mod in the classroom
D'; garrysmodcom: Dear Garry,      I just wanted to let you know that my class is using garry's mod. At my school, pathways to technology, we are using Garry's Mod in the classroom to teach game development in one of our new classes. I, having experience making gamemodes, am currently teaching 6 students how to make their own gamemodes. I just wanted to let you know, and can't wait to...
Mod Review (Garry's Mod)
Wiremod Wiremod is one of the most succesful mod in the Garry's Mod franchise. It offers dozens of tools. You can make time bombs, vehicles, weapons, and even visual art and games in it's "Expression 2"(E2) tool. E2 is a scripting code used to HELP make thing is Wiremod. From basic button inputs, to games inside of the game (garryception), you can make some pretty cool...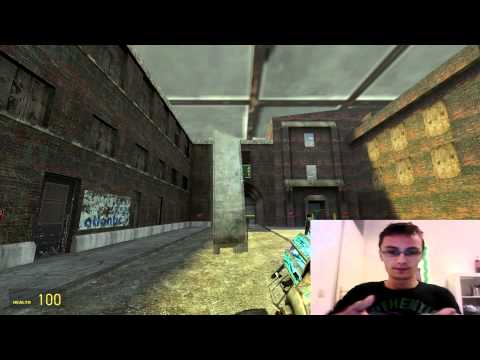 ;D I'm making ringtones! Check this one out!...
Music Video
So, while I wait to gather my Sudden Whisp team, I'm gonna work on a music video. I've thought of a few new songs. I'll probably film it in Minecraft or something. Click read more for more info. Black Eyed Peas- Imma Be-I'm a Bee Green Day- American Idiot-Minecraft Noob I'll also work on my own song (stand-alone) and I think it will be filmed in Call of Duty:...
"Honor the dead. Fight like h*** for the living."
– Call of Duty: Modern warfare 3
Introducing: Sudden Whisp
I'm creating a team for a new series. I can't release too much info, but I can say a few things. It's a series of 3. Each: more than 45 minutes long. I can do this because my channel is allowed to have more than 15 minutes in one video. Funding? Well, well, well! I can work with Google Adsense (which I'm trying to do now) to get advertising money. Though, I don't...
nice one, dude →
crazymonful: The world stands still as if the world just stop as the young warrior gets his own vassal of 50 footmen to go scout the nearby area. As the begin there scouting the hear the yelling from the nearby town and the notice it is on fire the run towards and the town is overrun by troll mercanies the…
woot woot
I'll be in new York for the rest of the day. The main reason is because we're going to Dave&Busters. By the way, I'm posting this from my phone =]
SIIIIIIIIIIIIICK!!
ZOMG it worked!
Watch
Did that work?
A Cool thing My Friends Made for Me :D
My 2 friends (including an aussie ….) made this for my birthday:
Cool windows logo
I made a picture of a model.I think it's pretty cool.It's meant for my dad's phone, so if you want to use it, you may need to resize it.Here it is:
About the "For marvin" thing
Myfriend Marvin makes short  stories and I wnted to sea if i could make cool ones like him.He and I oth make post-apocolyptic events stories and those re what is those "for marvin " things.DO NOT READ IT PLEASE!It's meant for Marvin only.
My 11th Birthday
So, sunday is my birthday.I'm turning 11 and I'm really excited.Tommorrow, my parents, my sister, her boyfriend, and I are going to Arirang.It's a cool japanese resturaunt where they make the food in front of you.On sunday, we'll go get a chocolate ckae or something for just my parents, my sister, my uncle, my cousin, and I.On some weekend, I'm gonna have a small...
For marvin... again.....again.....again...again
ONLY MARVIN CLICK READ MORE!!! "What th—", he screamed.The fire dismantalled the laser systems and killed Jens.Oh my… oh my god!An alarm went off.I went to the right, hearing someone yell, "He's this way", I noticed someone coming my way.I took a left.More people, they kept coming.They were all in haz-mat suits.I blasted people out of my way with my new...
For marvin... again.....again.....again
ONLY MARVIN CLICK READ MORE "GAHHHHHHHHHHHHHHHHHHH", I yelled annd banged my head like a machine gun.His name.I remember…. I remember him.Piece by piece.He…. he did this.I remember… him taking me to…. to a lab."Haaaa.There it is.I knew you oughta get it.", he said.I….. I changed.Fire, it shot through my finger tips.What the h*** just...
For marvin... again.....again
again, only marvin click read more. "He… he's different.""We can use his parts", I was dazed.I couldn't move, or barely see.I was forced to go to sleep.I was awoken to mutated rats.I flicked one, it hit the wall, dying in a split second.I tried to hold in a small giggle.The first one i—-, well I don't remember laughing.Not for a while.. not...
For marvin... again
ONLY marvin, click read more. How can I do this?Why am I so different from other infected people?This, it's… it's changed me.My strength, my speed, how?I was in rage, kicking rocks across the town.I notice an upcoming lab."Trouble… or help?", I muttered to myself."S***", I yelled.I felt like someone stabbed me a thousand times in my...
oh, yeah and....
I can't believe I forgot to post this! I'm going to MINECON 2011!!!!I'm getting the following there: -Scrolls alpha code -Cobalt alpha code -Mojang team's autograph -Slys autograph -kootra and more autograpahs I'm going to vegas! woot woot
For marvin
Only marvin should click read more.no one else.NO ONE Random story I made in like a few minutes As, I reared down the road, not thinking of what to come, I thought "What the h*** happenned?".Only if I could just know.I could smell the radioactive air as it pierced my lungs."What the h*** heppenned to this spectacular country?", I still wondered.I wouldn't see...
Recent stuffeses
I'm making this from my phone.I'm pausing Blox Plox development temporarily.I'm working on a new game.It's a multiplayer game where one person gathers resources and the other person builds stuff.More news coming soon.By the way, Sunday (the 16th) is my 11th birthday!! :D
Papercraft Minecraft Cake
Print and fold it! :)
"The Sun and the Planets" thing
I made a little poem thing on the sun and the planets. Here is a word document http://199.91.152.154/s84rvfk4j35g/pj7f4wmvlmdzacp/The+Sun+and+the+Planets.docx Here is a text file: http://download711.mediafire.com/3jh77xbdxoig/ifcoutm9uwioo9m/The+Sun+and+the+Planets.txt Just some LAL stuff.
Watch
I made a little intro for myself. :>